Scottish coal firm still eyeing flotation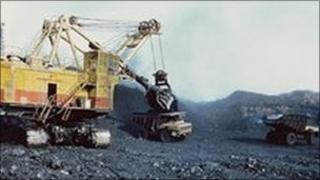 The mining firm, Scottish Resources Group (SRG) is still monitoring the stock market with a view to flotation, according to a major shareholder.
Palmaris Capital, which owns 16.1%, said SRG regarded a flotation as a "potentially attractive option."
SRG had intended to list on the London stock exchange earlier this year but pulled out at the last minute.
Palmaris has reported an increase in losses including £17,000 in fees for the aborted flotation.
The investment company made a loss of £167,000 for the year to the end of June compared with a loss of £136,000 last time.
Scottish Resources Group is the largest surface mining coal producer in the UK and is Palmaris's only investment.