Faroe Petroleum raises £62m from share sale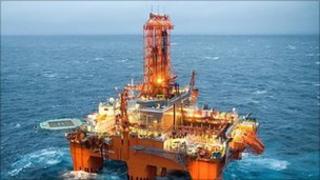 Oil and gas explorer Faroe Petroleum has raised £62.2m from a sale of shares to fund development of its recent discoveries and acquire new assets.
The Aberdeen-based explorer, which operates mainly in the North Sea, said it placed 37.7 million shares at 165p each.
Faroe also said it formed a partnership with Scottish and Southern Energy (SSE) to identify acquisition targets.
SSE will hold a 5.1% stake in Faroe after buying for 10.9 million shares.
Graham Stewart, chief executive of Faroe Petroleum, said: "We are delighted to have received such strong support from our existing and new shareholders for this placing, which will allow us to fund the new opportunities that we have generated, encompassing appraisal and pre-development work, expansion of our exploration programme, and further acquisition opportunities."
SSE said the cost of its stake in Faroe came to £18m.
Alistair Phillips-Davies, energy supply director of SSE, said: "Our goal is to build up a presence in the upstream gas sector in a measured way to provide an additional source of primary fuel and a hedge for our gas generation and supply activities.
"This agreement with Faroe Petroleum, which has a strong track record and team, should help us to achieve that over the medium term."