Iomart buys Titan Internet for £4.2m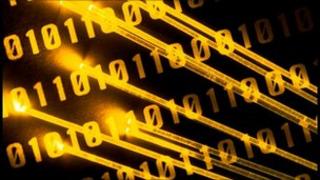 Internet web hosting firm Iomart has said it is buying rival company Titan Internet for £4.2m.
Glasgow-based Iomart will pay £3.6m on completion of the deal and another £600,000 by April 2011.
Titan currently manages more than 1,000 servers on behalf of clients from small businesses to large corporations.
Angus McSween chief executive of Iomart, said: "The purchase of Titan Internet provides us with additional highly-skilled technical expertise."
He added: "We announced back in June that the group intended to become the UK's leader in the relatively-new cloud computing market, through a combination of organic growth and acquisition."
Cloud computing is a relatively new term and is the management and provision of applications, information and data to customers.
Last year Iomart bought another company, Rapidswitch for £5.3m.
The group also revealed that it had secured a £10m credit facility from Lloyds Banking Group to support its growth strategy.
It said it would "continue to explore a number of complementary acquisition opportunities over the months ahead."
Iomart was founded in 1998, starting out as a telecoms and internet service provider.