Pension firm Aegon starts wielding axe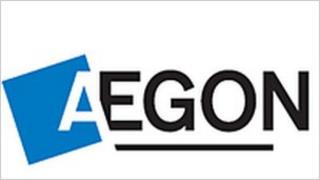 The life and pensions group Aegon has revealed plans to axe two businesses as part of a restructuring.
The firm will cut an administration division in Cheshire with the loss of 82 jobs. A London software division will also close, affecting 7 posts.
The Dutch company, which has its UK headquarters in Edinburgh, is expected to cut more jobs among its 4,000 UK staff under plans to cut costs by 25%.
It is thought up to 600 posts in Edinburgh could go.
Alex Wynaendts, chief executive of Aegon, said: "The measures we are taking in the United Kingdom are essential to our larger objective of improving returns and sharpening our focus on the long-term prospects for our business."
Earlier this month, Aegon announced a reorganisation of its UK sales division which will cost 106 jobs.
Aegon has assets under administration of £53.6bn and employs around 4,000 staff, of which 2,400 are based in Edinburgh.
The company has warned of further job cuts and said it is in talks with unions.
Rob MacGregor, from the union Unite, said: "It will be a mistake for Aegon to make any attempt to try to achieve these huge cost savings at the expense of their workforce."
He added: "If there is to be any reduction in employees, Unite will be pressing for a voluntary redundancy register to be opened, early retirement opportunities and the option for flexible working in order to mitigate the number of redundancies."