Calls for Scottish manufacturing makeover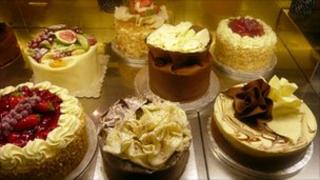 Scotland's manufacturers have been warned they must improve their image if they are to succeed.
At a debate in Edinburgh, delegates were told that Scottish manufacturing turned over £38.9bn last year - adding £13.5bn to the economy.
However, the director of the Scottish Manufacturing Advisory Service (SMAS) said companies had to take more risks.
Steve Graham said: "We've got to talk up our game and be less reticent and dour of what Scotland has to offer."
He added: "We've got to improve the industry's image of men and women in boiler suits bashing metal, and promote hi-tech careers like offshore wind, life sciences and food and drink."
"Businesses in Scotland are not very good at taking risks," he added. "That's become very acute over the last two years with the amount of capital declining. We've got to find a way to encourage more businesses to take risk and it's got to be at capital that is at least cost competitive."
The debate was also addressed by the finance and sustainable growth secretary John Swinney.
He acknowledged that access to bank finance remained a concern saying : "The position is improving but is by no means acceptable with regard to the terms upon which finance is available and the characteristics of the arrangements being put in place to enable people to do viable business.
"It's very much on our agenda and is something that we continue to pursue vigorously with the UK government."
The debate, which was co-hosted by executive headhunter Finlayson Wagner Black (FWB) and Scottish Enterprise's Scottish Manufacturing Advisory Service (SMAS), also called for a tougher approach to grant distribution, more apprenticeships and moves to make universities easier to do business with.
FWB consultant Ailsa Sutherland said: "With the economy emerging from the worst recession in a generation, it has never been more important to support Scottish manufacturing."