Gold mining firm Scotgold Resources seeking capital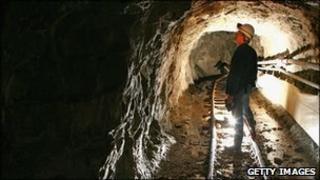 The company prospecting for gold near Tyndrum is asking investors for £640,000 in new capital.
Scotgold Resources has announced the rights issue on the Australian and London stock exchanges.
Investors are being offered the option of buying one share for each four they earn.
The issue is not being under-written, and closes on 3 November. It is to be used for exploration and general working capital.
The company, which floated on London's Alternative Investment Market earlier this year, suffered a set-back last month, when Loch Lomond and the Trossachs National Park Authority rejected its bid for expanding its Tyndrum operations and starting production.
It is expected to appeal against that decision. But earlier this week, it announced losses had doubled in the past year to £690,000 (1.14m Australian dollars), as project costs rose sharply.
Scotgold Resources' share price reached £7.13 last March, but has fallen below £3 since July.