Scottish business start-ups fall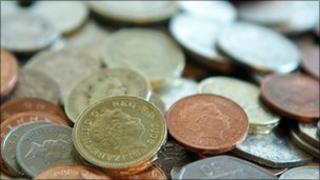 Latest figures from Scotland's banks have shown the number of new businesses has fallen in the last three months of this year.
The Committee of Scottish Clearing Bankers said there were 4,029 business start-ups in the second quarter.
That is a 7% fall on the previous quarter and a drop of 8% on the same period a year ago.
The survey is based on statistics from the Bank of Scotland, the Clydesdale Bank, Lloyds TSB Scotland and RBS.
Most areas in Scotland saw a drop in the number of new businesses being created.
In Fife 242 new companies were formed between April and June, compared with 370 in the previous three months.
There was an increase in the number of start-ups in North Lanarkshire where 239 were founded in Q2 compared with 196 from January to March.
Earlier this year researchers at Strathclyde University found start-up rates in Scotland had fallen to their lowest point since 2000.
The Global Entrepreneurship Monitor (GEM) 2009 showed the gap between business-forming activity in Scotland and comparable countries had widened significantly.
Businesses have said lack of finance was a barrier to starting a company and growing it.