Weir Group elevated to FTSE 100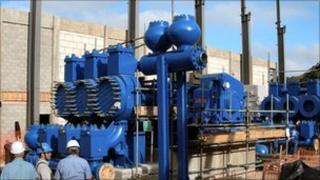 Glasgow engineering firm Weir Group has been promoted to the FTSE-100 in the latest reshuffle of the index.
Shares in the company have soared in recent months and the firm is now valued at £2.79bn.
Last month, Weir Group announced a 58% rise in pre-tax profits in the first six months of this year to £144m.
Weir joins the FTSE-100 along with the investment firm Resolution and manufacturing group Tomkins.
Weir employs more than 9,000 people around the world, working across the mineral, oil and gas and power sectors.