Technology company Elonics raises £6.1m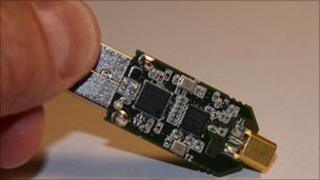 The Livingston technology firm, Elonics, has raised £6.1m in its latest funding round.
The investment will allow the company to target the global television and radio market.
Elonics was founded in 2003 and develops technology for digital television and radio receivers.
The latest founding round was led by Scottish Equity Partners (SEP) and supported by Octopus Ventures plus a number of existing investors.
The company has won backing from high-profile investors including Brian Souter and Sir Tom Farmer.
David Srodzinski, chief executive of Elonics, said: "We are very pleased to welcome SEP and Octopus Ventures in this round of financing.
"Their investment allows us to pursue our growth strategy, targeting the global television and radio market with our world-leading RF tuner technology."
He added: "We have built up an excellent position in the silicon tuner market and this additional funding allows us to accelerate our sales momentum and grow the product portfolio."
Stuart Paterson of SEP, who led the deal, commented: "Elonics has created a world-class product which twins high performance and low cost and it is also the greenest tuner on the market.
"We expect the global tuner market to be worth in excess of $700m per annum as the market transitions from 50-year-old metal can technology to silicon chips."