Record year for healthcare IT firm, Craneware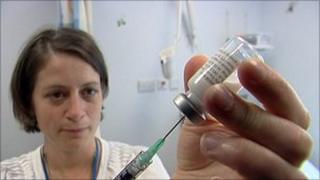 Livingston-based healthcare IT firm, Craneware, has announced a 24% rise in full year pre-tax profits to more than £4.5m.
The company said it had been a record year, with sales increasing by 34%.
Craneware specialises in billing and auditing software for the US healthcare industry and employs 140 people, mostly at its headquarters in West Lothian.
The IT firm said that health reforms in the US could lead to considerable opportunities for it.
Keith Neilson, chief executive officer of Craneware said: "The US healthcare industry is starting to debate the early effects of the reforms which were outlined in January 2010 and will gradually be introduced over the next eight years, meaning the drivers for growth in coming years could be yet higher than those which we have experienced this year.
"Our focus on the mitigation of risk for our customers, and the delivery of financial and operational efficiencies means we are extremely well-positioned to benefit from the unprecedented changes we expect to see in healthcare in the US, no matter the final form of healthcare reform."
At least one piece of Craneware software is already used in more than 1,000 hospital facilities across 48 states in America.
The company said it continued to sign up a broad range of customers from small community hospitals to some of the largest healthcare networks such as Intermountain Healthcare and North Shore-LIJ.