PwC boss warns of economic toil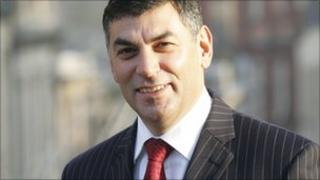 The boss of PricewaterhouseCoopers in Scotland has warned the next 18 months will be particularly tough for the economy.
Frank Blin made the comments as PwC announced annual results that showed its UK turnover up 4% to £2.33bn.
Though not formally set out in its annual results, Scottish revenues at the firm are up by more than 10%, putting them above £122m.
Despite the rise, profits at PwC have dropped by 7%.
The accountancy firm has benefited from extensive work on companies in administration and in need of financial restructuring.
In Scotland, that has included travel firms Globespan and Highland Airways, the Lighthouse Trust and Kilmartin property developers.
Renewable energy
Mr Blin said: "Personally, I think the next 12 to 18 months may be even tougher than the last. Our journey out of recession will not be a sprint - rather a long hard road".
He said PwC's clients had achieved efficiencies in their businesses, but that growing sales and finding funding would be particularly challenging for small and medium-sized companies in future months.
While revenue was up in PwC, profits were down 7% and profit per partner was also down 2% from £777,000.
The top paid partner, Ian Powell, was due £3.6m in profits.
Despite continuing problems in the wider economy, PwC intends to recruit 1,200 graduates this year, with a net increase of 800 jobs. In Scotland, more than 70 graduates were recruited by the firm in 2009.
In Scotland, the firm is aiming to build up its expertise in financing of renewable energy.
Its oil and gas business rose by 6% last year, while they are also involved in working for the government and public sector in handling public spending cuts.