Aberdeen Asset Management wins record new business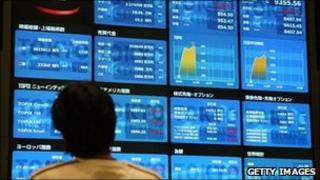 The investment firm Aberdeen Asset Management has increased full year profits by 147% to £210m.
The north east group won record new business of £2.6bn during the year mainly due to demand for investments in emerging markets.
Aberdeen Asset Management, which has made a number of acquisitions recently, said it was now concentrating on "organic growth".
However, the company's chief executive warned of uncertainties in the future.
Martin Gilbert said: "Looking ahead, financial markets still pose many challenges and uncertainties but we are confident that, given our diverse ranges of products, asset classes and geographies, and our heritage of strong investment performance, we are well placed to continue our growth."
In the past five years Aberdeen has taken over a number of rivals including Deutsche Asset Management, Credit Suisse Asset Management and this year RBS Asset Management.
The company said incorporating the new businesses into the group had caused operating expenses to rise by 28%.
However, it said it had strengthened its balance sheet by repaying short-term bank debt in August and reduced its net gearing ratio to 0.6% from 17% in 2009.
Mr Gilbert added: "The business will move into a net cash position shortly as we continue to prioritise organic growth."