Douglas Henshall to quit role in crime drama Shetland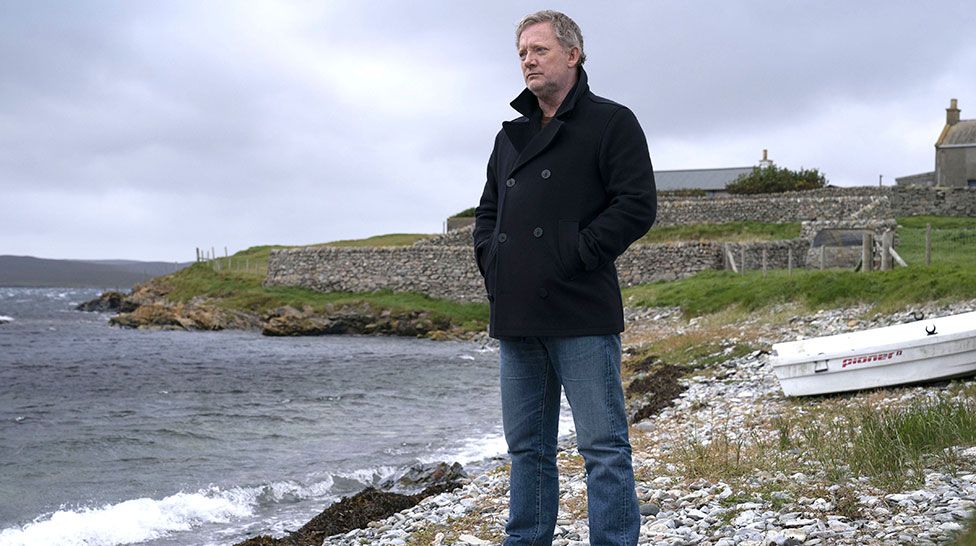 Douglas Henshall will make his final appearance in the BBC's murder mystery drama Shetland as the award-winning show returns for a seventh series.
The Glasgow-born actor debuted the role of DI Jimmy Perez in 2013 in the first TV adaptation of the novels by crime writer Ann Cleeves.
He has decided to quit to explore other acting opportunities.
The crime drama will return for an eighth series in 2023 with a new lead to be announced in due course.
Henshall said he would miss DI Perez and Shetland.
"It's been one of the privileges of my career to play Jimmy Perez for almost 10 years and to work with so many wonderful people both in front of and behind the camera, and also to spend so much time in Shetland," he said.
"The isles were so much a part of our show and of Perez himself. I'll miss him and the place."
Gaynor Holmes, executive producer for BBC Drama, said Henshall left the show in "rude health" and she was excited about plans for its future.
"It has been an absolute privilege to work on Shetland over the past few years and watch the show go from strength to strength - in no small part thanks to Douglas's sensitive, intelligent and memorable portrayal of DI Jimmy Perez," she said. "We will miss him enormously."
Henshall starred alongside regulars including Alison O'Donnell, Steven Robertson, Mark Bonnar and Julie Graham over the seven series.
The new series, which will be broadcast on BBC One and BBC iPlayer from August, centres on the mysterious disappearance of a vulnerable young man.
However, it was removed three months later following a disagreement with the owner of the home, which features in the show.
Series eight of Shetland will start filming from spring 2023 in locations on Shetland and across Scotland.