Police officer who sexually assaulted colleagues to do unpaid work
By Ken Banks
BBC Scotland North East reporter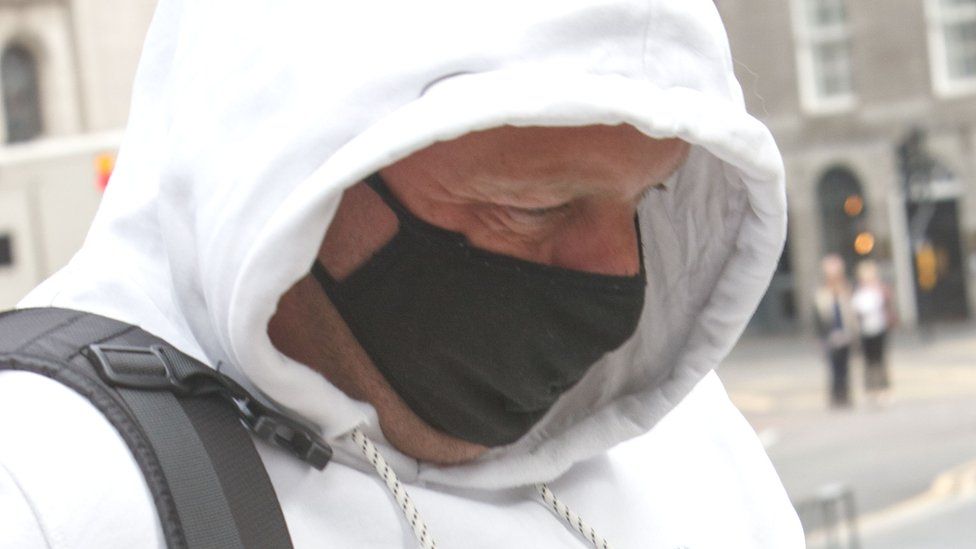 A police officer who sexually assaulted female colleagues on work nights out in Aberdeen and Dundee has been ordered to carry out unpaid work.
Ross Campbell previously admitted charges involving five constables at nightclubs in 2019 and 2020.
First offender Campbell, 44, was a temporary sergeant at the time.
At Aberdeen Sheriff Court, Sheriff Graham Buchanan imposed 250 hours of unpaid work as a direct alternative to custody.
Campbell, who the court heard has now resigned from the police, will also be under supervision for 18 months.
The venues where the offences happened were Club Tropicana, Siberia, Soul and Paramount in Aberdeen, plus The Counting House in Dundee.
Campbell had been due to go on trial last month but admitted five of nine charges, which were accepted by the Crown.
The assaults, which happened when Campbell had been drinking, included unwanted touching and slapping on the buttocks.
The court heard that one victim said Campbell was a "really nice guy" when he was sober.
On Thursday, defence counsel Gareth Jones said Campbell's behaviour had cost him his career of 17 years, having tendered his resignation on Wednesday.
He said that while excessive use of alcohol was undoubtedly a contributing factor, Campbell took full responsibility for his behaviour and expressed a "resounding level of remorse".
A background report showed he was "ashamed, sickened and embarrassed" and had a high degree of victim empathy, as they were work colleagues and friends.
Mr Jones said Campbell was aiming to pursue a new career.
Sheriff Buchanan said the offences were "thoroughly unpleasant and upsetting" for Campbell's victims.
He said if Campbell was drunk, that was "no excuse".
The sheriff added that Campbell was said to pose a low risk of reoffending, was remorseful, and had pleaded guilty.
He said it was possible in all the circumstances to deal with the case with a direct alternative to a sentence of imprisonment.
Supt Lorna Ferguson, of Police Scotland's professional standards department, said women and girls had the right to go about their lives free from sexual harassment and abuse.
"When a report is made we will always take action, and we will carry out a thorough investigation into any complaint, irrespective of who the offender is," she said.
"We are a values-based service and maintaining that bond of trust with the communities we serve is vital. Ross Campbell's behaviour fell well short of the professional standards of behaviour we, and the public, rightly expect.
"Ross Campbell was immediately suspended from duty once the circumstances came to light and had no further interaction with the public. PC Campbell has now tendered his resignation."