Piper Alpha memorial garden plans branded inappropriate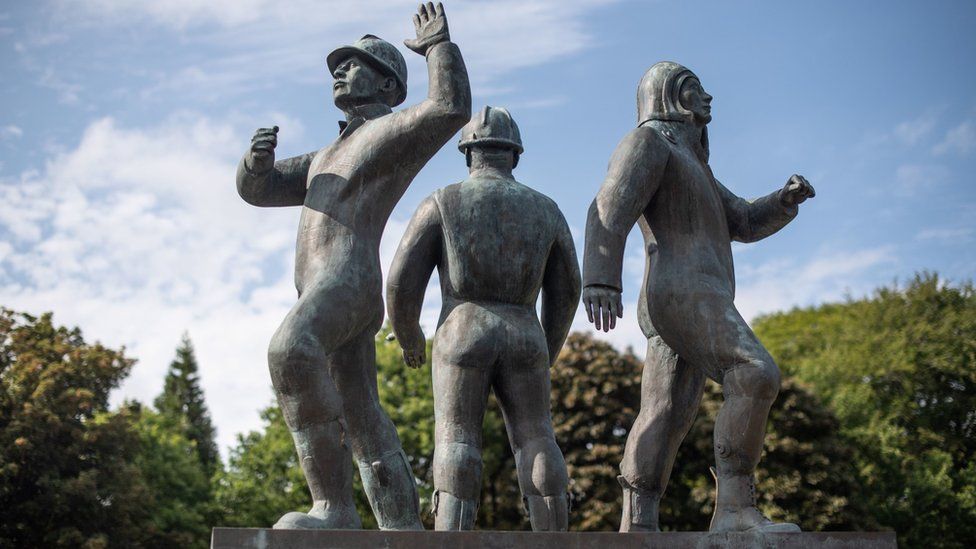 Plans to use money from oil and gas companies for a major redesign of the gardens that are home to the Piper Alpha memorial have been branded "completely inappropriate".
Pat Ballantyne's husband Bob was one of 61 men who survived when the oil platform exploded in July 1988.
A total of 167 men died in what remains the world's worst offshore disaster.
The Pound for Piper Trust wants to raise £500,000 to redevelop the gardens surrounding the memorial in Aberdeen.
It has plans to create a circular garden with improved access and additional seating, and has asked organisations that have benefited from the extraction of oil and gas over the last 60 years to support the proposals.
Dr Ballantyne told BBC Scotland that her husband Bob - who died in 2004 - had often visited in the garden in Hazlehead Park.
"Whenever he felt upset about the disaster - which as a survivor was a lot of the time - he would go to that garden and sit and speak out loud to his friends," she said.
"And he said it always helped him."
Dr Ballantyne said the families who were originally involved in the establishment of the memorial were not consulted about the proposed redesign.
She said the families "had to struggle so hard" to raise the money for the gardens and memorial - but that oil companies had "largely refused to contribute" to the fundraising efforts.
"Any oil company influence at all is completely inappropriate," she said.
"This whole thing just dilutes the whole purpose of the piper alpha memorial and gardens."
She also described proposals to rebrand it as the North Sea memorial garden as "cultural misappropriation".
Piper Alpha survivor Roy Thomson, 57, from Keith in Moray, also voiced his frustration that oil money was being considered.
"They never gave us any help when we trying to raise money for the monument," he said.
"The biggest cheque we got was just over £2000, which for an oil company was nothing at all.
He added: "This is our graveyard, the guys didn't come back, this is the only place we can go. "
Steve Rae, chairman of Pound for Piper Trust, said they had consulted with Aberdeen City Council, the owner of Hazlehead Park, but not with the families or survivors.
He said: "Our rationale for not going out to the wider public was that we knew that the design, regardless of how it looked, would not satisfy everybody's expectations.
"We've had a very small percentage of people who have raised concerns."
Mr Rae, who is also a survivor of the disaster, said the redesign was an opportunity for the oil and gas community at large.
He added: "I think we have realised that we are 34 years on. Most of these stakeholders in the oil and gas community locally are different companies, run by different people.
"I spend an inordinate amount of time offshore, onshore and abroad talking about Piper Alpha, my experience, the lessons learned from it and the lessons we can still learn from it.
"What I would say to those folks who find change difficult, is that their memories which are significant will stay with them forever.
"We are creating an opportunity for them to create memories with their families around the monument. It's not ever going anywhere."