Covid: Opioid pain relief 'soared during pandemic' for some patients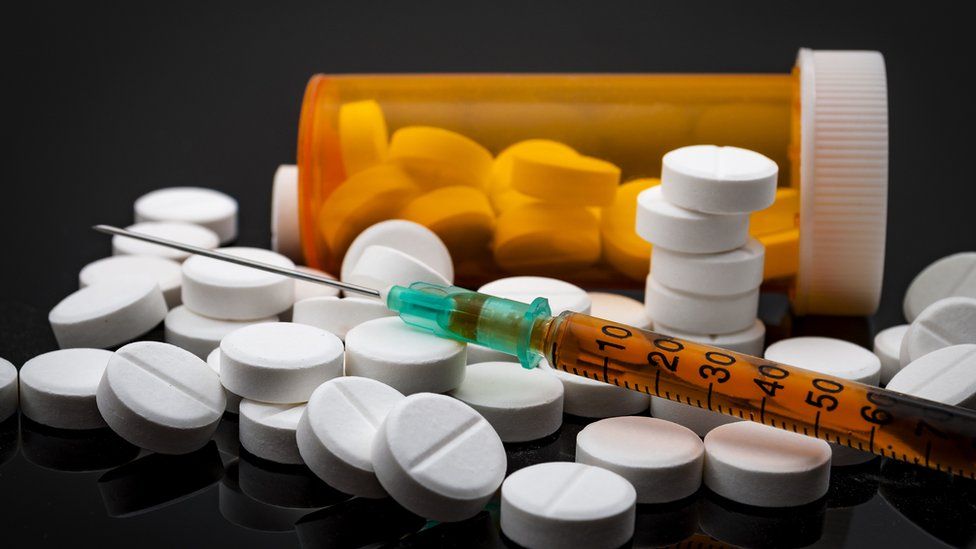 The use of opioids for pain relief soared during the pandemic as some patients waited longer for surgery, according to new research.
The University of Aberdeen team focused on more than 450 patients due to have hip or knee replacement surgery.
They said waiting times for these procedures increased by an average of 90 days.
The numbers of patients using opioids while waiting for surgery increased by 40% compared to pre-pandemic levels.
They were on the waiting list for hip and knee replacement surgery, and were compared with patients who had surgery before the pandemic.
'Emerging opioid problem'
The university's Luke Farrow, who led the research, said alternative ways of managing severe arthritis pain needed to be found "urgently" for those waiting for this kind of surgery.
He said: "Our work provides evidence of potential for an emerging opioid problem associated with the influence of Covid-19 on elective orthopaedic services.
"With continued delays in the provision of timely total hip and knee arthroplasty expected for some time due to the considerable backlog of patients awaiting surgery, patients will need to seek alternative treatment options to manage their symptoms.
"We would advocate that healthcare professionals and patients avoid the use of opioid medication if at all possible due to the known lack of effect in this setting and potential for harm".
He added: "Covid-19 has had a significant detrimental effect on access to hip and knee surgery, and work by others has suggested this has been associated with worsening pain and quality of life for patients."
Related Internet Links
The BBC is not responsible for the content of external sites.