Covid in Scotland: Vaccination of younger adults in Moray accelerated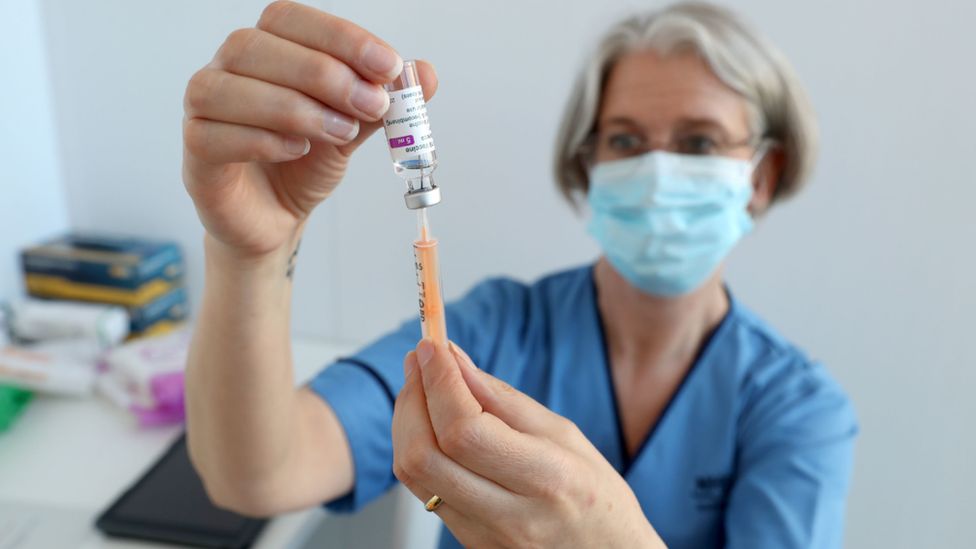 The vaccination of younger adults in Moray is to be accelerated because of the coronavirus surge in the area.
NHS Grampian has announced appointments will start being given from Saturday to those between 18 and 39 who have not already been vaccinated.
Health officials are urging everyone in Moray to take up asymptomatic testing in a bid to combat the recent spread.
They are also considering the introduction of door-to-door testing in Elgin.
Moray is experiencing what is being described as "uncontrolled, sustained community transmission" of Covid-19.
The region currently has an infection rate of more than 81 cases per 100,000 - four times the Scotland-wide level.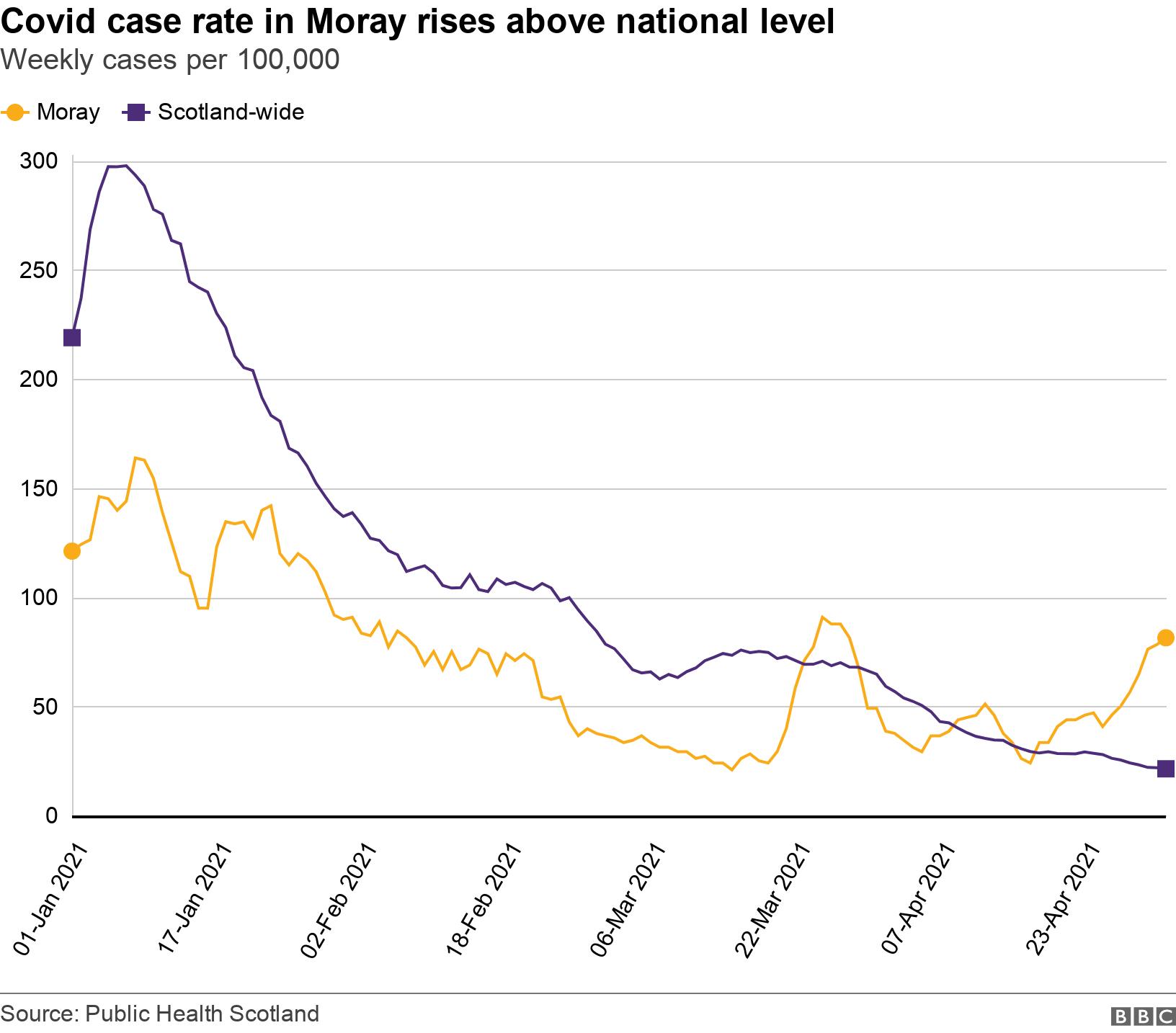 Katrina Morrison, the clinical lead nurse for the vaccination programme, said additional stocks and the sustained community transmission in Moray had made the decision "straightforward".
She said: "It needs to happen quickly and our staff have been mobilised to speed up the process.
"During the first few days, we will phone to offer appointments before moving to letter appointments from the middle of next week. You may not recognise the number or the number may be withheld. Check your voicemails regularly.
"Working together to reduce the spread in Moray will reduce the risk of further spread to Aberdeenshire and Aberdeen."
Covid hospital admissions in NHS Grampian have been mainly rising since mid-April.
Health officials have pinpointed Elgin as the "epicentre" of the outbreak, but rising levels are also being seen in Lossiemouth, Buckie and Keith.
On Wednesday, NHS Grampian announced that 48 Covid cases were being linked to Elgin Academy, but parents were assured that it was still safe to send their children there.
A mobile testing unit has now arrived in Elgin as part of the effort to tackle the escalating cases.
The unit is initially targeting pupils and teachers at Elgin Academy during school hours, and will be used for members of the wider public during the weekend.