NorthLink ferry forced to divert by fouled propeller and bad weather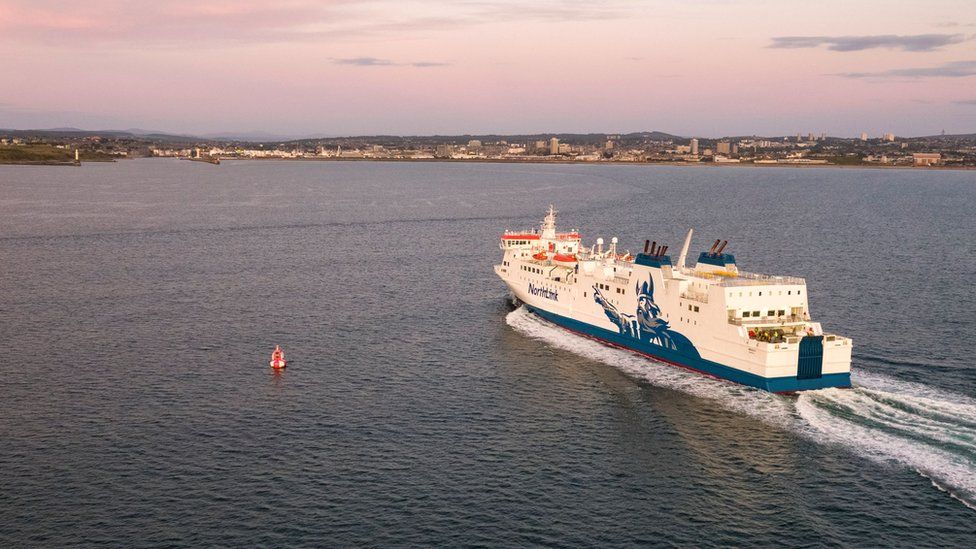 A passenger ferry heading from Shetland to Aberdeen has been forced to divert due to a damaged propeller and bad weather.
NorthLink's Hrossey was en route from Lerwick to Aberdeen overnight.
However, on approach, it sustained a "fouled propeller" which, combined with what was described as "adverse weather conditions" at the harbour, prevented docking in Aberdeen.
NorthLink said arrival at Scrabster was expected at about 20:00.
A team of divers will then assess the situation.
The company is making arrangements for onward travel.
NorthLink thanked passengers for the "understanding and patience they have shown".
Tuesday evening's normal northbound sailing has been cancelled as a result.