Shetland space launch plans submitted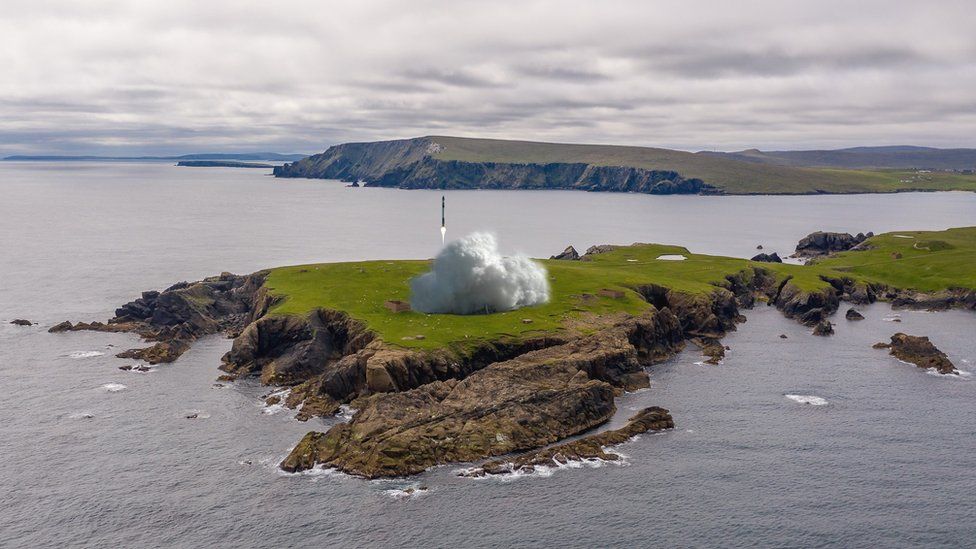 Plans for a space launch facility in Shetland, which it's claimed could support hundreds of jobs, have been formally submitted.
The Shetland Space Centre proposals include three launch pads for rockets of up to 30m (98ft) tall.
Unst is Scotland's most northerly inhabited island and is seen as a good location because of its clear airspace.
The plans, submitted by consultants Farningham Planning, also include a hide to watch wildlife.
Shetland Space Centre project director Scott Hammond said: "The economic decline of Unst since the closures of Baltasound Airport and RAF Saxa Vord has been well documented.
"We believe our proposals will help regenerate the island by providing skilled jobs and helping with repopulation that can only benefit the social fabric, including the school, health centre and small businesses.
"The space industry attracts young people and the island needs a healthy population of young families to maintain economic viability."
Related Internet Links
The BBC is not responsible for the content of external sites.