More damage forces full closure of Fordoun bridge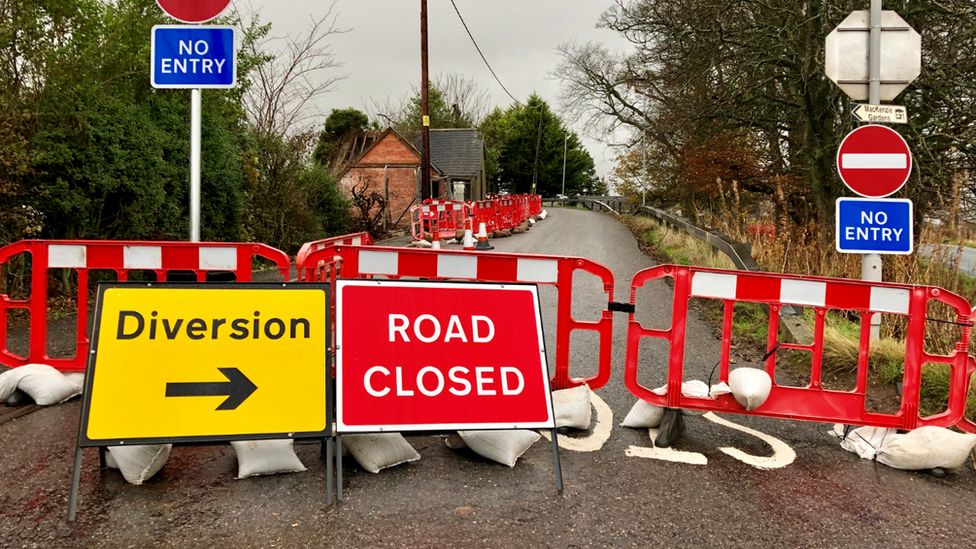 An Aberdeenshire bridge has been completely closed after inspections revealed further damage to an embankment following the demolition of a nearby house.
An emergency closure had been carried out at Fordoun bridge after the demolition on 6 November.
However the discovery of more damage has now led to the full closure of the road.
The damage was caused when contractors pulled down a retaining wall supporting a road by the bridge in Fordoun, just off the A90.
The damage in Fordoun is not to the bridge itself, but to the section just before it.
In the summer, the Abbeyton road-over-rail bridge, on the B966 just north of Fordoun, was shut.
Inspections found serious failings in the 170-year-old structure and it is to be demolished.
Traffic in Fordoun has been heavier as a result.