Aberdeen compulsory purchase order apology call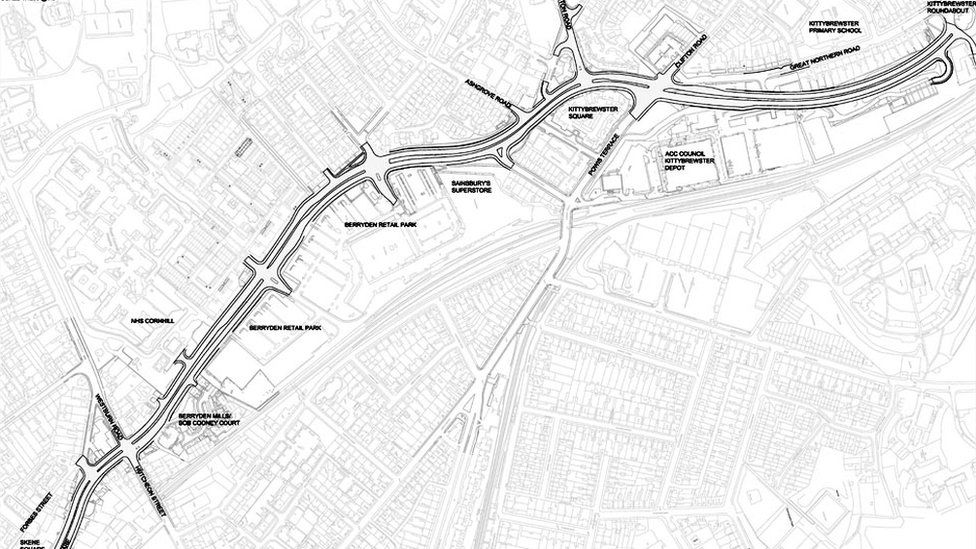 Aberdeen City Council has been urged to apologise to residents subject to compulsory purchase orders as part of road improvements after it made the details public before writing to them.
It could see dozens of householders forced to sell to the council to make way for the road.
SNP councillor Alex Nicoll said it was "scandalous" but the council said correct procedures had been followed.
The council already owns or controls about 80% of the land needed.
The CPO is aimed at acquiring the remaining land required for the scheme.
It would only come into effect if confirmed by the Scottish Ministers.
Mr Nicoll said: "I'm absolutely stunned to have been told that property owners have found out through a press release that their home is likely to be compulsorily purchased.
"I expect a full, detailed explanation as to how this has been allowed to happen."
The council's transport spokesman Ross Grant said: "We have carried out a significant amount of engagement in respect of the landowners around about the plots of ground.
"If there are instances where that's fallen short I would of course encourage anyone who feels that is the case to come forward."
The project involves widening the existing road and improving the junctions between Skene Square and Ashgrove Road.
It also involves the construction of a new section of road between Ashgrove Road and the Kittybrewster roundabout.
Related Internet Links
The BBC is not responsible for the content of external sites.