The Portgordon man behind the voice known to 300 million Americans
By David Shanks
BBC Scotland reporter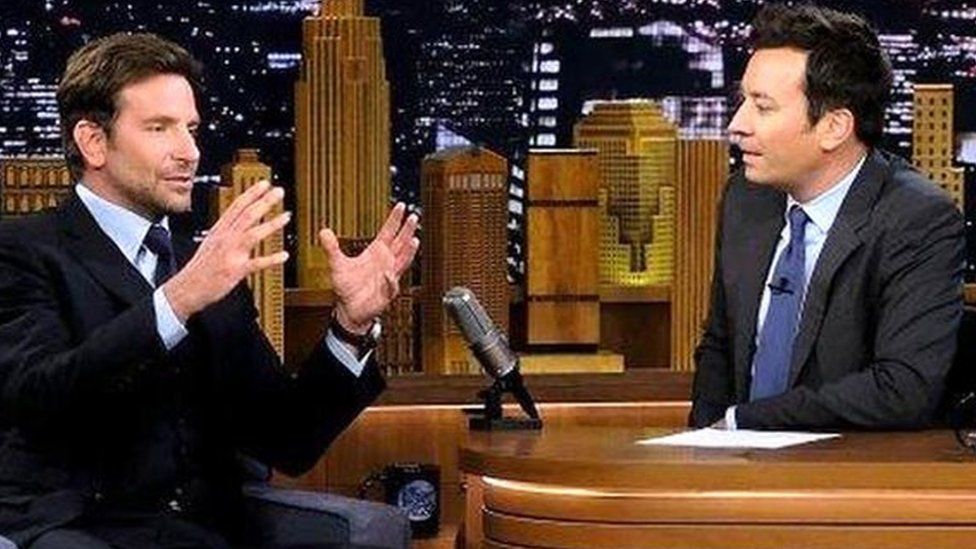 A voice known to tens of millions of Americans thanks to programmes such as The Tonight Show with Jimmy Fallon has been unveiled as belonging to a man who lives in a small Scottish village.
Philip Banks has become one of the world's leading voiceover artists.
Working from his home studio in Portgordon in Moray, he has become a much sought after voice while remaining relatively anonymous.
He said: "I think people think 'bless him he hasn't got a proper job'."
Mr Banks, 58, is originally from Ilchester in Somerset, and has lived in Portgordon for the past 16 years.
He became interested in voiceover work when he met someone who was moving from BBC radio to commercial radio, and asked where suitable people were found.
Mr Banks hired a recording studio for an afternoon and "talked nonsense", before sending out demos, before the phone started ringing. The rest is history.
He is now able to produce scores of individual audio clips in a 24-hour period, at all times of day or night.
Mr Banks explained what seems to be the appeal of his voice: "I come from the Terry Wogan school of thought, they either like you or they don't.
"It's not international appeal, that sounds a bit too grand, but international acceptability.
"There are certain accents that don't export very well. Whereas my bland English sound people just go, 'sorry what did I just sleep through?'
"So that's really my appeal, it's when people want to play it safe."
As well as television work, he has appeared in a trailer for the Star Wars franchise, and also played a villain in a video game.
He added: "The trick is to just be available."