Ex-oil worker hopes to compete in world pole dancing contest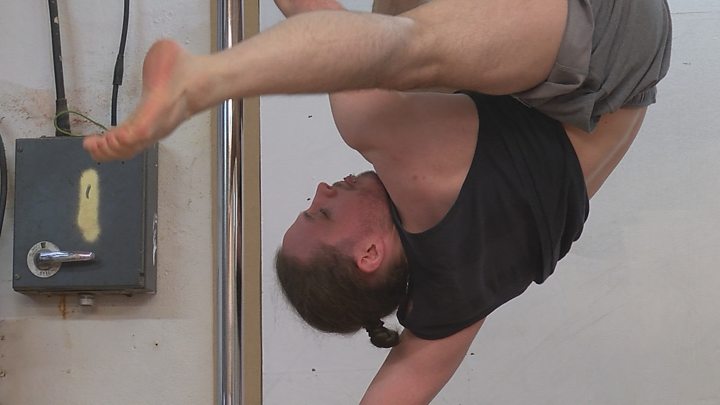 A former oil worker has set his sights on a world pole dancing title.
Theo Robertson, of Aberdeen, was a fluid analyst specialist but was made redundant during the oil industry downturn.
Since concentrating on athletic pole dancing, he has won a national competition.
He is now at dance college, has been named Mr Pole Fitness UK, and is looking to compete in the world championships in Ireland next year.
Theo told BBC Scotland: "I figured I may as well try and do something I enjoy until I get another job. I never really expected to enjoy it this much.
''I did pole for a couple years before I was made redundant.
"There weren't a lot of men, even throughout the UK who did pole dancing.
"Because pole is a lot more mainstream, the responses are a lot more positive than they used to be."
'Strength and grace'
He said a lot of people now see the "strength and the grace behind it".
After being named Mr Pole Fitness UK in October, he has set his sights on the the world championships.
He said: "I don't know if I'll win, but that's not what I'm aiming for.
"One of my goals since I started pole was just to even compete on the world stage.
"Getting to do that is a massive achievement in itself for me."