Emergency services deal with Orkney two-vehicle crash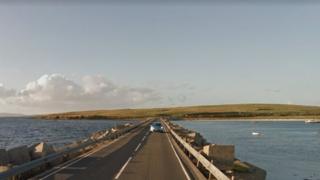 The emergency services have been dealing with a two-vehicle crash in Orkney.
The collision took place at about 16:00.
It has caused serious delays for traffic on the Churchill Barriers, close to the Burray end of the third barrier.
There is no word on whether anyone has been injured.