Unexploded offshore device 'was a buoy or float'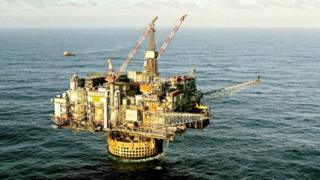 An object thought to be an unexploded military device discovered near a North Sea platform was in fact a float or buoy.
The device was found on the seabed near the Ninian Central platform in August last year during an inspection of pipelines east of Shetland.
An exclusion zone was set up and all diving in the area was suspended.
The Ninian Central's operator CNR International said it was now believed to be a degraded float or buoy.
CNRI said work to remove the device had now been completed.
A spokeswoman said: "The item is being brought ashore to Aberdeen for disposal."