GP services in the Torry area of Aberdeen to continue after uncertainty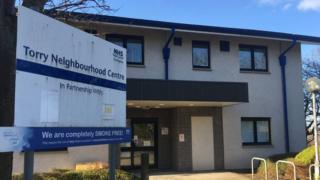 GP services will still be offered in the Torry area of Aberdeen following a decision by health officials to directly run its medical centre, BBC Scotland has learned.
Torry Medical Practice is the main GP practice in the area.
Patients were told earlier this year the current partners would be ending their NHS contract in July due to difficulties maintaining a full team.
Aberdeen City Health and Social Care Partnership will now take over.
ACHSCP will be directly providing services from 1 August, and is in the process of recruiting GPs to fill the posts.
'Modern way'
Patients will receive letters over the coming days, updating them on the situation.
Dr Alasdair Jamieson, deputy clinical lead for ACHSCP, told BBC Scotland: "All of the four partners will be leaving their role as of 31 July.
"The number of new GPs is uncertain, that will depend on full-time / part-time working, and will also depend on other types of roles we can bring in to support GPs in a modern way of working."
He said there would not be a reduction in services but an improvement.
The practice has about 7,500 patients.