New Shetland Island Council political leader elected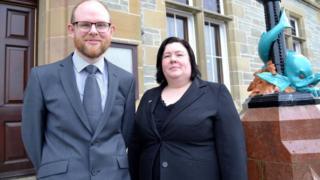 The new political leader of the Shetland Islands Council has been elected.
Steven Coutts - councillor for Shetland West - has been filling the role on an interim basis after Cecil Smith stepped down as leader in March.
Mr Coutts - who was elected unopposed - said he was looking forward to the new challenge.
Emma MacDonald was selected as deputy leader.