Old Aberdeen cobbles tar a 'temporary measure'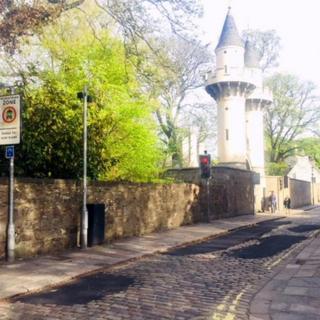 Tar on cobbles in the historic Old Aberdeen area is a temporary safety measure, the council has said.
Concern was expressed on social media about the tarring of the cobbled street near the University of Aberdeen.
Aberdeen City Council said the the safety of pedestrians and motorists was the first priority and temporary measures were required to make the uneven surface safe.
A long-term solution sympathetic to the local character is being sought.
A council spokesman said: "It is anticipated this will involve the cobbles being re-laid along the entire section of road.
"As this is a bus route, including for tour buses, careful planning and management will be essential to minimise disruption."