New offshore rotas leading to 'fatigue', study claims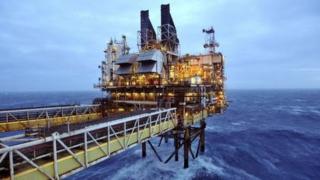 Spending three weeks at a time offshore has left many oil workers feeling they are suffering substantial fatigue and more likely to experience psychological distress, it has been claimed.
An Offshore Contractors Association report suggested many found it more difficult to recover from the new three weeks on/three weeks off rota pattern.
The previous rota system was two weeks on/three weeks off.
The OCA said there did not appear to be a negative impact on safety.
The OCA said the Robert Gordon University report was commissioned in partnership with Acas and the GMB, Unite and RMT unions.
A spokesman said: "We are pleased to see that there appears to be no negative impact on safety across the rotas.
"However we are very conscious that respondents perceive an adverse impact to health and wellbeing as a consequence of some of the rota patterns."
The changes to working patterns were brought in to save money.
'Tired and exhausted'
Tommy Campbell, from the Unite union, said: "The report as far as we're concerned illustrates now what we've been saying all along, that this is not a good roster for any worker.
"We've always said that no worker anywhere should be expected to work 21 days in a row, 12 hours every day, and not expect to be tired and exhausted.
"We want proper discussions."
Dr Alix Thom, workforce engagement and skills manager at industry body Oil and Gas UK, said: "We are aware that the views of some workers on 3:3 rotas are more negative about certain issues.
"OCA employers - and industry more widely - will take time to consider the report which will provide a better understanding of concerns raised.
"The health, well-being and safety of our people is of absolute importance to our sector which has robust HSE and occupational health-related guidelines in place for managing the offshore workforce."