Pensioner treated after Banff sheltered housing fire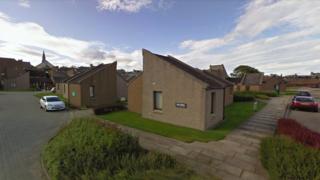 An elderly woman was taken to hospital after a fire broke out at a sheltered housing complex in Aberdeenshire.
Eight firefighters, some using breathing apparatus, were called to the blaze at Banff's Airlie Gardens at 04:20.
The resident was taken to hospital suffering from the effects of breathing in smoke, but was later released.