Orkney's 2023 Island Games bid sports revealed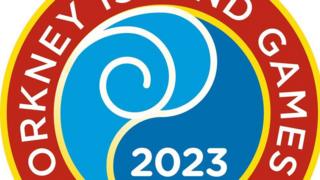 Orkney's bid to host the 2023 Island Games has moved forward with 13 sports now chosen by the bid committee.
Hosts are required to select between 12 and 14 sports from a list of 18.
Following about a year of work with local sports organisations, the committee has chosen the disciplines.
They are athletics, archery, badminton, clay pigeon shooting, football, golf, gymnastics, bowls, road cycling, sailing, squash, swimming and triathlon.
Final decision
The main absentee from the list is volleyball, which has been at every Island Games since its inception in 1985.
The International Island Games Association's (IIGA) executive committee recommended to its members that Orkney was capable of hosting the event following an inspection visit last year.
A final decision will be made by representatives of all 24 member islands at the IIGA AGM which is being held in Gibraltar this July.