Air crane helicopter for Dorenell wind farm in Moray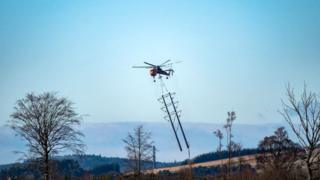 An air crane helicopter is being used to install electricity towers for a wind farm project in Moray.
Scottish and Southern Electricity Networks (SSEN) and Balfour Beatty are using the helicopter to connect the Dorenell wind farm, near Dufftown, to a substation near Keith.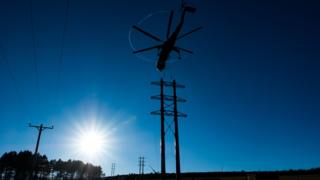 The air crane lifts the fibreglass/reinforced polymer poles to crews who guide them into foundations.
They have been selected over wooden poles for longevity and visual impact.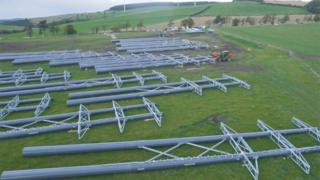 The composites are taller than wooden poles but can have greater spacing and have a life expectancy of more than 80 years.
SSEN lead project manager Paul Higginbotham said the air crane was being used for the first time in the UK to fly in the pole structures.