Orkney College UHI offers free women's sanitary products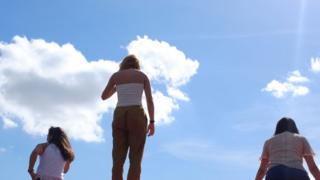 Women's sanitary products have been made available for free on Orkney College UHI's campus in Kirkwall.
The initiative could be rolled out across the University of the Highlands and Islands' network, which involves 12 other colleges and institutions.
The other sites are in the Highlands, Shetland, Moray, Argyll and Perth.
Hannah Thompson, student association officer at Orkney College UHI, said it was hoped the move would make the products more accessible.
She told BBC Radio Orkney: "This is the first week sanitary items have been put into the women's bathrooms at the college.
"We wanted women to feel they were accessible and that they don't need to go out and spend so much money on something that happens so naturally."