Up Helly Aa Viking fire festival captured in full 360 video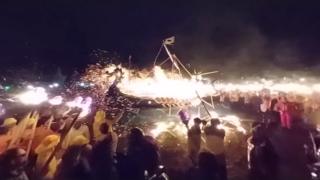 Shetland's Up Helly Aa fire festival has come to a spectacular end with the burning of a replica Viking long ship.
The Jarl Squad of warriors spent Tuesday on the streets of Lerwick, in celebration of the Vikings who ruled the Shetland islands 1,000 years ago.
The torchlight procession draws visitors from around the world to watch the dramatic burning.
BBC Scotland journalist Marc Ellison captured the atmosphere of the celebrations in 360 video.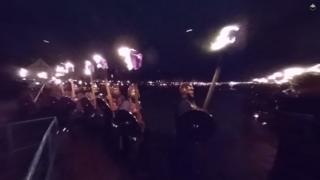 In recognition of the island's heritage, the band of latter-day Viking warriors known as the Jarl Squad led the procession towards the burning site.
Preparations begin as early as February to design and produce the Viking outfits for the Guizer Jarl (Chief Guizer) and his squad.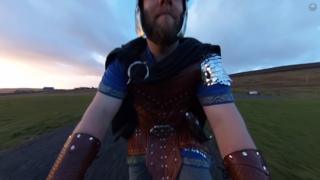 Local volunteers have built the boat and produced more than 1,000 torches.
The community event is funded by the donations from local businesses and run by volunteers.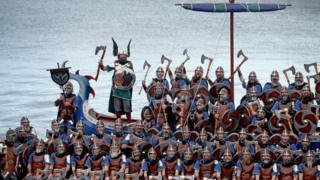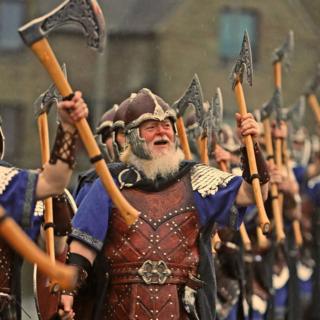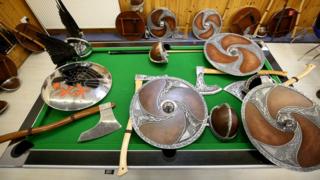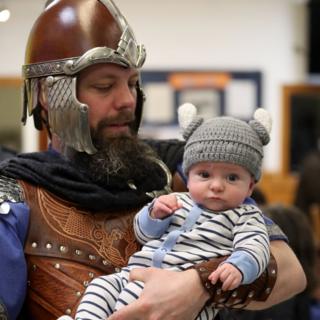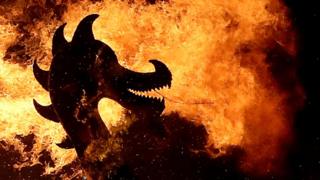 The event is one of 10 fire festivals held across Shetland.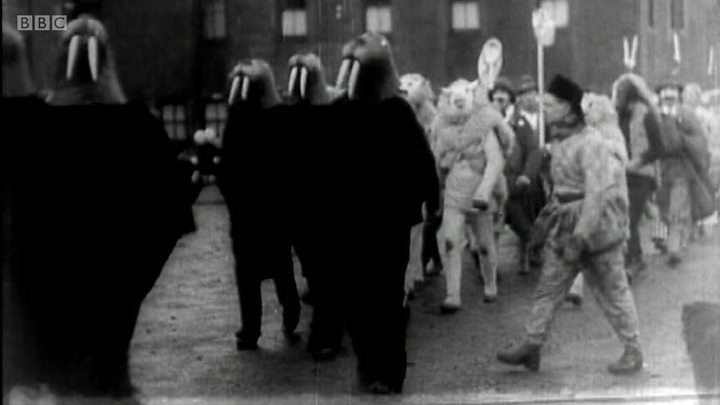 All images copyrighted.