Centenary bid to find photos of HMS Vanguard sailors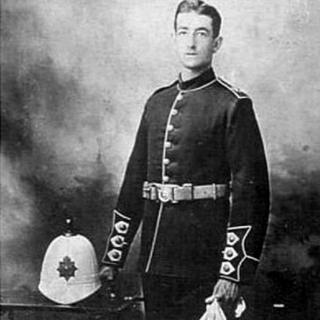 A project has begun to find photos of more than 840 men and boys who died when HMS Vanguard exploded at anchor in Scapa Flow 100 years ago.
The scheme has been started by the great niece of a sailor who perished in one of the biggest tragedies in Royal Navy history.
HMS Vanguard sank after a series of internal explosions on 9 July 1917.
Wendy Sadler has already found about 160 pictures since visiting Orkney for commemorations to mark the centenary.
She started off with a single photo of her great uncle Henry Metcalf, who was 19 when he died.
Now she wants other descendants to join in and has set up a Facebook page, called HMS Vanguard 9th July 1917 Lost Crew, to help in the search.
Ms Sadler began gathering details of every serviceman she could trace after being surprised by how little was known of those who died.
She said: "I only had one photo of my great uncle and he was only 19, so he was rather young.
"And then my dad came to my house one day and said, 'I've found another photo of him.'
"It was with another marine which then made me inquisitive as to what all the others looked like.
"When we had the commemoration, we were all given a commemorative booklet and it had a few photos in there. It built from there and we just kept going."
Built in 1909, Vanguard was the eighth ship to bear the name and was one of the new generation of Dreadnought battleships.
On 9 July 1917, the ship had been conducting exercises in Scapa Flow and had anchored for the evening.
At 23:20 a series of catastrophic explosions, most likely caused by an accidental magazine explosion, resulted in the ship sinking almost immediately.
Of the 845 men aboard, only two survived.