North East 250 tourism drive launched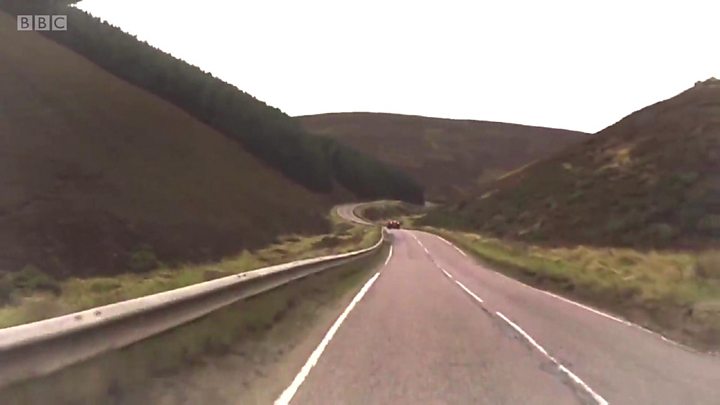 A new driving route launched in north east Scotland is aiming to emulate the tourism success of the North Coast 500 in the Highlands.
The North East 250 circular route will take visitors through Speyside, the Cairngorms, Royal Deeside, Aberdeen, the east coast and Moray.
It was the idea of a local businessman.
The North Coast 500 scenic route has brought 29,000 more visitors to the Highlands, according to a study earlier this year.
North East 250 was launched at the Moray Speyside Tourism Conference in Elgin.
Jo Robinson, VisitScotland's regional director, said: "This exciting new route is a welcome asset to the North East and will, we would hope, simulate the success of other similar routes around Scotland.
"This area has arguably the best scenery, landscapes and views in Scotland and we would anticipate that the introduction of such a route will bring economic benefit to the area and its tourism businesses through increased visitors."
'Excited by potential'
Guy Macpherson-Grant, who came up with the idea, said: "I am delighted to reveal the North East 250 today among fellow tourism businesses in Moray Speyside.
"I am excited by the potential of the North East 250 to bring more visitors to our area and experience, what I believe, is the very best that Scotland has to offer.
"We need businesses along the route to really get behind it and help make it the success I know it can be."
The North Coast 500 route, also known as the NC500, stretches for more than 500 miles.
It was launched in 2015 by the North Highland Initiative.
The NC500 features roads in the Black Isle, Caithness, Sutherland and Wester Ross.