Conservatives hold Inverurie and District in Aberdeenshire by-election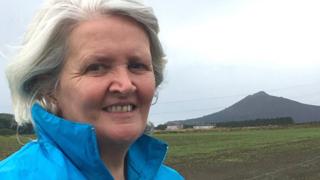 The Scottish Conservatives have won an Aberdeenshire Council by-election.
The vote in Inverurie and District was triggered when former Conservative councillor Colin Clark was elected to Westminster as the MP for Gordon after defeating Alex Salmond.
The party's Lesley Berry triumphed.
She secured 1,672 votes, ahead of Elaine Mitchell (SNP) with 1,146; Scott Bremner of the Lib Dems with 295, Sarah Flavell (Labour) on 276 and Craig Stewart (Greens) with 56.
The new councillor said she wanted to be a "strong, local voice for Inverurie".
Aberdeenshire Council chief executive Jim Savege said: "Today's appointment brings Aberdeenshire Council back up to full democratic strength."
The turnout was 30.9%.