Unexploded device still near oil platform more than a month after find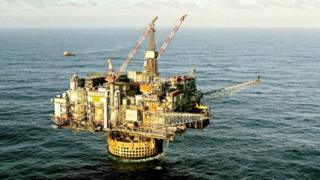 It is still not clear when an unexploded military device found close to a North Sea oil platform will be removed, more than a month after it was discovered.
The object was found on the seabed near the Ninian Central Platform, off Shetland, on 26 August.
It is about 130m (427ft) from Ninian Central, which is owned by Canadian Natural Resources (CNR).
A specialist company will remove it, but a date has not yet been identified.
An exclusion zone has been set up around the device, which prevents vessels from getting too close to it.
Experts say the device does not pose a hazard unless something comes into contact with it.