Aberdeenshire Council reviewing on street parking decriminalisation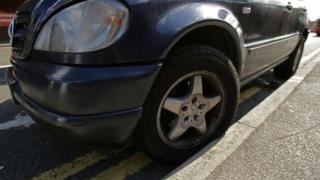 Views which could ultimately see the decriminalisation of on-street parking are being sought by Aberdeenshire Council.
The local authority is carrying out a review on the future of town centre car parking.
Aberdeenshire Council is considering taking responsibility for enforcement away from the police.
The two-pronged online consultation - for the public and businesses - runs until 31 October.
Peter Argyle, chairman of the council's infrastructure services committee, said: "Effective car parking is a critical element in ensuring that our towns are economically successful and deliver real benefits for those they serve.
"This consultation will help us to establish a range of facts, including how people currently park in town centres, what influences them in their parking choices and their views on any potential decriminalisation of parking across Aberdeenshire."