Eye study for obsessive-compulsive disorder at University of Aberdeen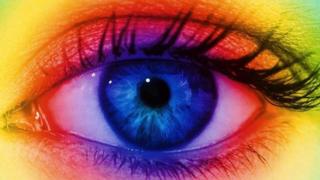 A new test aimed at diagnosing obsessive-compulsive disorder based on eye movement is being researched at the University of Aberdeen.
The team, based at the city's Cornhill Hospital, is looking for patients aged between 18 and 60 who have been diagnosed with OCD to help the study.
Tasks will include looking at pictures and following dots on a screen.
Anyone interested can email helen.lemmon@abdn.ac.uk or phone 01224 557959.
'Improve diagnosis'
Dr Philip Benson, who is leading the research, said: "In contrast to all other branches of medicine, there are no definitive objective tests that can distinguish major psychiatric disorders from each other.
"We hope that by developing this test it would not only improve diagnosis and the clinician's choice of treatment, it would lead to substantial savings to the NHS and society as a whole.
"We are very keen to recruit patients with OCD so that we can further this research and ask anyone who feels they could participate to contact us."