Drowning tragedy defibrillator vandalised in Stonehaven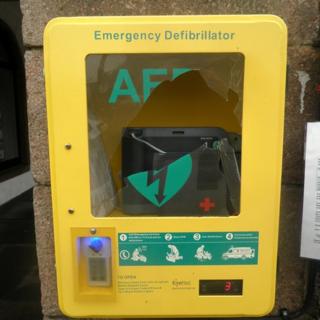 A life-saving defibrillator gifted after the death of a paramedic has been vandalised in Stonehaven.
It was donated to Stonehaven Community Council following the death of Peter Trudgill, who was swept into the sea in 2014.
He was pulled ashore by rescuers but could not be saved.
The defibrillator, installed in the town's Market Square, had its perspex cover smashed. The machine itself was not taken.
Police launched an investigation into the incident after the damage was reported on Saturday.