Queen opens Aberdeen Royal Infirmary roof garden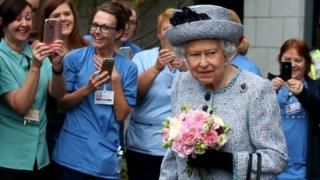 The Queen has officially opened a £650,000 family roof garden at Aberdeen Royal Infirmary.
The award-winning outdoor space is designed to aid the recovery of patients.
The Queen chatted to nursing staff and patients during her visit.
The unveiling of the Robertson Family Roof Garden was followed by a visit to a Sue Ryder neurological care centre in Aberdeen.