Offshore Europe visitors in Aberdeen down by 20,000 on 2015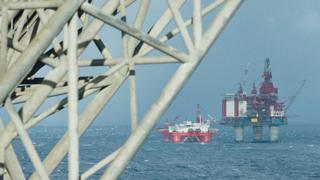 One of Europe's biggest oil and gas conferences in Aberdeen had 20,000 fewer visitors than two years ago.
Offshore Europe numbers were down to 36,000 from 56,000 in 2015.
The event organisers said the oil and gas industry was in a significantly different place than it was in 2015, which was reflected in the number of people attending the conference.
There was said to be clear demand for Offshore Europe to return to Aberdeen in 2019.
Exhibition director Gareth Rapley said: "Numbers attending the show have exceeded our expectations, and re-bookings for space at the next edition of SPE Offshore Europe are already ahead of where we were on the last day of the event in 2015, which shows the confidence the industry continues to have in itself, the show, and the city."