Aberdeen 'may play European games in central belt' without new stadium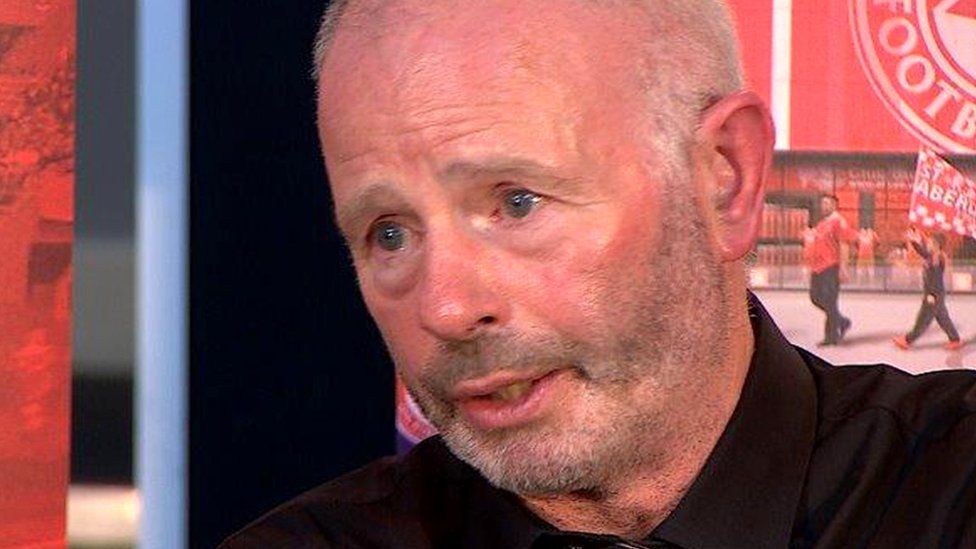 Aberdeen FC chairman Stewart Milne has warned the club faces playing European games in Glasgow or Edinburgh in future.
He was talking at a campaign launch to support a new stadium to replace Pittodrie, which he said will soon not meet the criteria to host Uefa games.
However, objectors have called for the club to look elsewhere.
A decision is due to be taken by councillors in October. A pre-determination hearing will take place on 13 September at Aberdeen Town House.
The new campaign - called Aurora - is being spearheaded by former Aberdeen manager Sir Alex Ferguson.
Mr Milne, speaking at the launch, said of the forthcoming new stadium ruling: "The consequences of a negative decision on this will have massive bearings on the future of this club.
"At some point we will no longer get dispensation to play European games here.
"Our options are to play in Glasgow or Edinburgh.
"What sort of statement would that send out? What would our fans think?"
John Thornton, of the No Kingsford Stadium group, said: "Obviously the decision is up to the council, if they act according to planning law they will reject this application.
"There is no economic benefit for Westhill.
"There are other sites they can look at and they can still redevelop Pittodrie."
Objectors say concerns include traffic and parking issues.
Related Internet Links
The BBC is not responsible for the content of external sites.