Three gas leaks on Montrose Alpha platform in July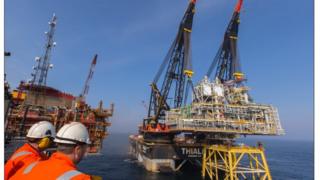 Oil company Repsol Sinopec has said its Montrose Alpha platform off Aberdeen had three gas leaks in July.
A "limited reportable emission" from a new valve was identified last month.
The company said there were two further "small releases" in July, which were "below stringent industry reporting requirements".
A spokesman said: "All these cases were detected at an early stage and no emergency action was required to be taken."