Hundreds in Whalsay told to avoid tap water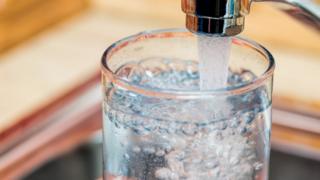 About 300 people in the Shetland island of Whalsay have been advised not to drink or cook with tap water after a higher than normal level of aluminium was detected in the supply.
Scottish Water said about 140 properties had been affected, and bottled water was being delivered.
Efforts are under way to resolve the issue, and water quality is being closely monitored and analysed.
The Marrister, Brough, Challister and Skaw areas are affected.