Flood-damaged Dallas road repairs to start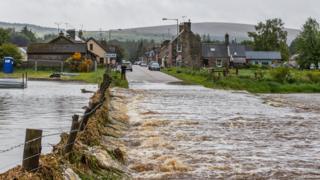 Repairs to a Moray road damaged in Wednesday's floods are to get under way, the council has said.
The road, which links the village of Dallas with the B9010, is expected to be closed until the middle of next week.
A stretch which was badly damaged will have to be resurfaced.
Moray Council said motorists were advised to take an alternative route via Dallas Lodge and Branchill before rejoining the B9010.