Legal graffiti wall project launched Aberdeen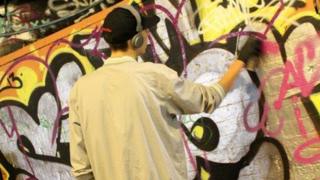 A legal graffiti wall is being introduced in Aberdeen.
Wallspot - a website that helps people manage public space for art - has teamed up with Throwupgallery for the Sunnybank Park venture.
The website has already established similar legal street art space in countries including in Spain, Switzerland and Sweden.
Throwupgallery promotes arts and culture in Aberdeen and identified Sunnybank Park as an "ideal location".
It said the timing was right, on the back of the success of the recent Nuart event in Aberdeen which saw images both large and small appear on city buildings.