Aberdeen City Council site hacked via events section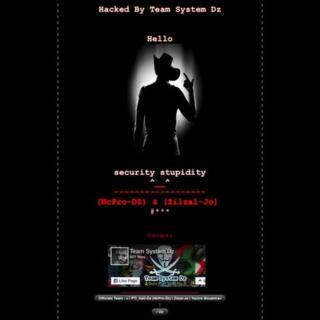 Aberdeen City Council's website was hacked via its 'What's On/Events Online' feature, a report has revealed.
A group calling itself Team System DZ took over the authority's homepage for more than two-and-a-half hours in January.
During that time, the homepage carried the message "security stupidity".
A council report said initial analysis suggested the hackers had managed to upload a file via the image upload function.
This feature of the website was later disabled as a result.
The report said it highlighted the need to review the call-out procedure and support for all staff across the council.
A report into the incident said there were initial fears that the hackers had links to the so-called Islamic State, but it was stated there was no evidence to back that up.
The council said no personal data was held on the website.