Feasibility study into Aberdeenshire mountain bike trail centre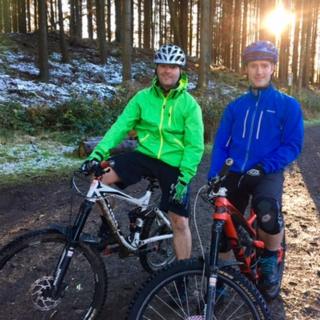 A feasibility study into the creation of a major mountain biking trail centre in Aberdeenshire has been launched.
It is being carried out by the North East Trail Centre Organisation (Netco), a group of cyclists who are campaigning for better facilities in the area.
It will assess three potential sites at Durris, Pitfichie, and Hill of Fare in terms of possible environmental and financial impact.
The group believes it would attract many visitors to the area.
Martin Byers, chairman of Netco, told BBC Scotland: "It's a well-known fact that in the north east there's a real gap in dedicated mountain bike facilities.
"You just do not find them in Aberdeenshire.
"We set up Netco to bring proper world class mountain bike facilities to the north east."
He said the centre could include trails, bike shop, a cafe, and bike wash.
You can hear more on the story on BBC Radio Scotland's Out For The Weekend programme with Fiona Stalker on Friday afternoon between 14:00 and 16:00.